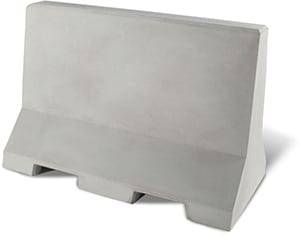 48 Barriers' public safety barriers and barricades (also known as Jersey barriers, road barriers or K-Rail barriers) are designed purposefully to keep pedestrians and automobiles from certain areas, facilitate traffic delineation and make no-access areas obvious. These Department of Transportation approved 48 Barriers devices can be installed in many areas from construction zones to large crowd events to short term traffic redirection. Steel, plastic or small concrete barricades and barriers can be used as single units or interlocked for more traffic control.
Public safety is a concern when major disasters strike an area and these barriers and barricades provide security by limiting access to heavily damaged areas. Other common applications for barriers and public safety barricades are for traffic control during high population events like parades, festivals, sporting events, concerts, and outdoor gatherings.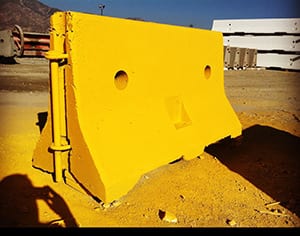 Strong concrete-and-steel barriers and barricades are used for major long term crowd control or traffic control because durability is needed, and they will be moved less often. 48 Barriers traffic control concrete barriers reduce the risk of head-on collisions from out of control vehicles crossing over into other lanes.
Plastic traffic barriers and barricades are a cost-effective crowd control method for temporary projects. They also save valuable time for projects that change often, because they can be moved easily. They can also be reused for future projects which adds to their cost effectiveness.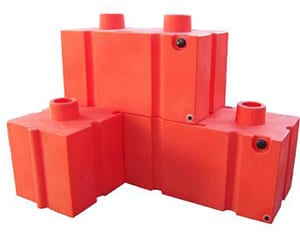 Some barriers and barricades can be water filled. This can be especially useful for construction sites, public works facilities, and law enforcement needs. Since 48 Barriers' public safety barriers are portable and filled with water, they minimize damage to vehicles. Traffic control road barriers also protect property and enhance parking lot security. Some barriers come in the style of a planter for a more pleasant aesthetic value which enhances the space especially for long term projects and events. 48 Barriers barriers and barricades provide extreme durability and minimum maintenance.
The state regulated road barriers and public safety barricades from 48 Barriers are crash tested in accordance with NCHRP 350 meeting all Federal and State regulations and requirements. Traffic control road barrier designs vary and are often controlled by jurisdiction, therefore we carry an extensive new and used inventory readily available for purchase. Traffic control road barriers are available in 4′ to 30′ lengths and from 32″ to 8′ high. We offer a variety of accessories needed to move traffic concrete barriers such as barrier lifts.
48 Barriers traffic control barriers and barricades are shipped locally from within your region to lower your shipping costs and speed up delivery time. In fact, same-day or next-day service is available in most areas of the U.S. Plus we offer volume pricing to further maximize your costs. Safety matters to you and it matters to 48 Barriers. Contact us today for a quick quote.