As a national supplier we maintain stockpiles all over the USA and we want to help you maximize your time and profits. Our marketing reach via our 48barriers.com website is powerful and far reaching. We have been doing this for 15 years and have the resources to sell your used jersey barriers, k-rails and highway barriers quickly and with as little interruption to your schedule. We know you have other things to do, so we will handle all the payments from potential customers, send flatbeds in at a time that is most convenient for you to load them, and get them delivered. Before you know it, we will empty your lot so you can make better use of it. Just give us a call M-F 7am-6pm CST 417-670-1190 or send us an email with photos to sales@48barriers.com and we will get in touch with you to discuss your options. We grade the quality of the used highway barriers that we buy or sell: Low-Grade, Mid-Grade and High-Grade.
Low-Grade Barriers – Looks like it rolled down the side of a mountain. Many chips and chunks of concrete missing on the edges and corners, may be broken (hairline cracks), tagged with graffiti or dirty.
Mid-Grade Barriers – This is our most popular barrier. It will have some chips or chunks missing from the edges and corners, but in good condition. In some cases, the highway barriers can be placed on DOT highway projects again. There may be some scrapes or tire marks. We can also put some fresh paint on them to help cover any blemishes.
High-Grade Barriers– This is our "like-new" option, and many times you cannot even notice the difference between a used k-rail and a "brand new" one. This is not an architecturally designed product but a utility product, so even the brand new barriers will show up with very minor chips from the loading and unloading process. Concrete is very strong but very brittle, particularly on the edges and near the forklift slots.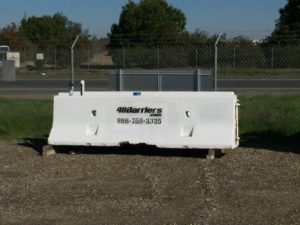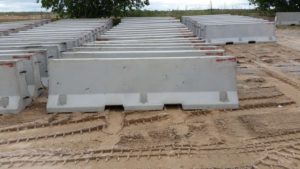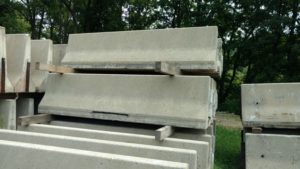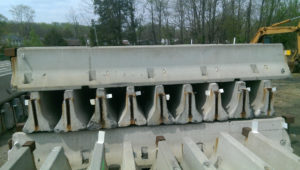 Don't hesitate to call us to discuss the opportunity the opportunity to sell your used jersey barriers, k-rails and highway barriers. 417-670-1190.