New & Used Concrete
Barriers Nationwide
Serving Commercial and Industrial customers since 2003.
For a more durable safety and crowd control solution, concrete barriers can help to prevent head-on collisions, protect workers and block off closed roads or entrances. Able to stand the test of time, these barriers require minimum maintenance and are less likely to need replacing after vehicle impact.
Durable and built to last, stone and concrete security planters are highly useful for security solutions, controlling the flow of traffic, enhancing public safety and stopping vehicles. Plus, they're perfect for planting flowers, trees, plants, other landscape features and aesthetically help to enhance any landscape.
48 Barriers: Your National Source for New & Used Barriers, K-Rail, Bin Blocks, Planters and More
48 Barriers™ is a company focused on providing concrete blocks, barriers and planters for all commercial applications. We work B2B with businesses in industries ranging from entertainment to construction.

Please give us a call or send us a request for quote and we will get back to you as soon as possible with a quote. We're happy to answer any questions!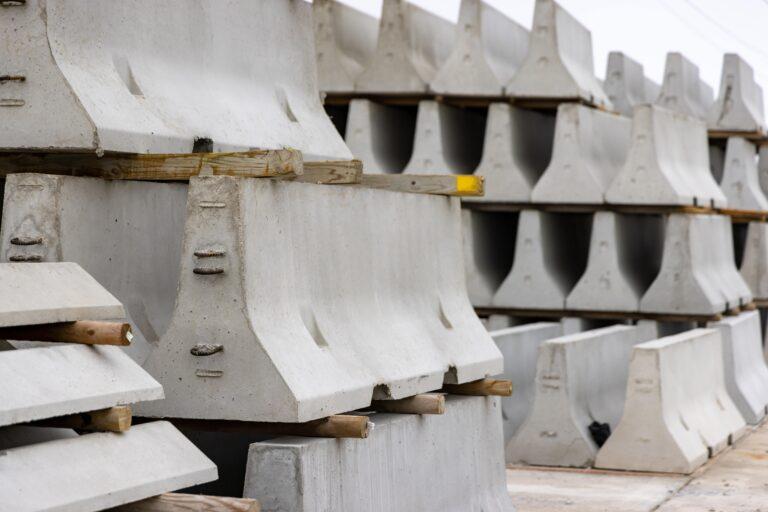 Customers We Serve Include
Common Customer Issues We Solve
Our Most Popular Products
Excellent company to do business at the highest levels expectation. Pleasant, personable and professional people to do business. Character and integrity assured to be sure you receive what has been purchased in the timeframe agreed upon.
I've used 48Barriers for multiple NYC school projects. This requires detail coordination for deliveries after hours and they always deliver on time. They're new concrete barriers are less expensive than used. My rep comes through every time.
48 Barriers has provided our barrier needs nationally for several years. They have been really great to work with and very accommodating of our needs. They have adapted to our scheduling needs and have always been on time and professional.
We installed barriers the day they were delivered. They are working out great! Definitely a big difference using them versus regular bin blocks! Everything was great! From the communication with you, to the shipping and receiving! Thank you again for all your help!
The barriers are working perfect to contain our pile of broken glass. The truck drivers did a great job keeping me informed as to delivery. I really appreciate the quick service!
Our customers trust us to understand what they need and recommend practical, cost-effective solutions. We solve the headache by providing you with the barriers you need, where you need them. We handle the shipping, with delivery available coast-to-coast and border-to-border.
Need a lot of them? We coordinate shipments from multiple suppliers to make your project a breeze. 
With our own new and used barrier stockpiles, endorsed supplier relationships, and thousands of established contacts around the country, we work fast and efficiently to meet your project timeline and save you money. Plus, we handle everything you need from start to finish. We are happy to support various commercial companies and channels across the USA, and we offer products that are of the highest quality, unique and hard to find.