Our Mission
It is our mission to offer the widest selection of quality indoor and outdoor traffic control solutions, site amenities, and top rated customer service at affordable pricing.
Read More
Staff
Here at 48 Barriers, our #1 priority is to save you time and money—all while building a relationship that's more like a partnership. From the minute you visit our page or request a Quick Quote, our staff is ready to answer any and every question you may have in a timely and friendly manner. Feel free to start a chat , submit a quote or email a member of our team at sales@48barriers.com
Bill Van Kirk Founder

Kyle Van Kirk VP

Tim Ostby Director of Sales

Erin Danner Office Manager

Tim Birk Sales
48 Barriers™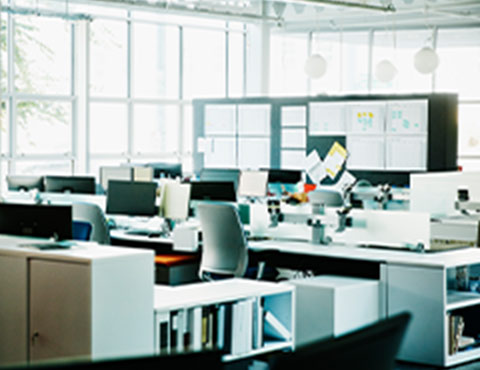 48 Barriers, a division of Multi Distributing, LLC, was founded with more than 25 years experience in building Fortune 500 companies and entrepreneurial ventures. Family-owned and operated for 15 years with headquarters in KC, Missouri, serving 48 states. Whether it's your first-time shopping for barriers or you already know what you're looking for, our goal is to provide you fast, efficient and friendly service while saving you money. To fulfill our vision we have taken that experience in sales, marketing, and customer service to build the successful company that exists today. We stand by our motto – "Do it right, or don't do it at all."
Learn more about our products.
Our barriers and barricades are used to effectively facilitate traffic management and help you get the job done right. Concrete or plastic barriers and barricades can be used as single units or interlocked for more control. Water-filled barriers or concrete planters increase the aesthetic value of the space. Our barriers and barricades provide extreme durability and minimum maintenance. When protecting heavy equipment and site construction areas requires deterring traffic, barriers and barricades are the cost effective solution that will serve all your needs.
Strong concrete and steel barriers and barricades are used for long-term crowd or traffic control as well as separating bulk materials, hazardous items, and other construction site particulars. Plastic barriers and barricades provide a cost effective traffic control method for short-term projects. They also save time because they can be moved easily and can be reused for future projects, adding to their cost effectiveness.
Water-filled barriers and barricades are a great choice for construction sites, public works facilities, and law enforcement needs. Water-filled barriers and barricades are portable, they minimize damage to vehicles, and are available in various styles. Traffic accessories here include traffic cones, traffic drums, and traffic warning lights.
As you browse the 48Barriers.com website you will find these various barriers and barricades, including the water-filled variety, traffic accessories, and other site amenities. Please contact us with any questions regarding our crowd control products at 866-755-3325 – phones answered 24/7.
48 Barriers Videos