It is our mission to offer the widest selection of quality indoor and outdoor traffic control solutions, site amenities and top rated customer service at affordable pricing.
48 Barriers' #1 priority is to save you time and money—all while building a relationship that's more like a partnership. From the minute you visit our page or request a Quick Quote, our staff is ready to answer any and every question you may have in a timely and friendly manner.
Feel free to submit a quote, Call us @ (417) 670-1190 or email a member of our team at sales@48barriers.com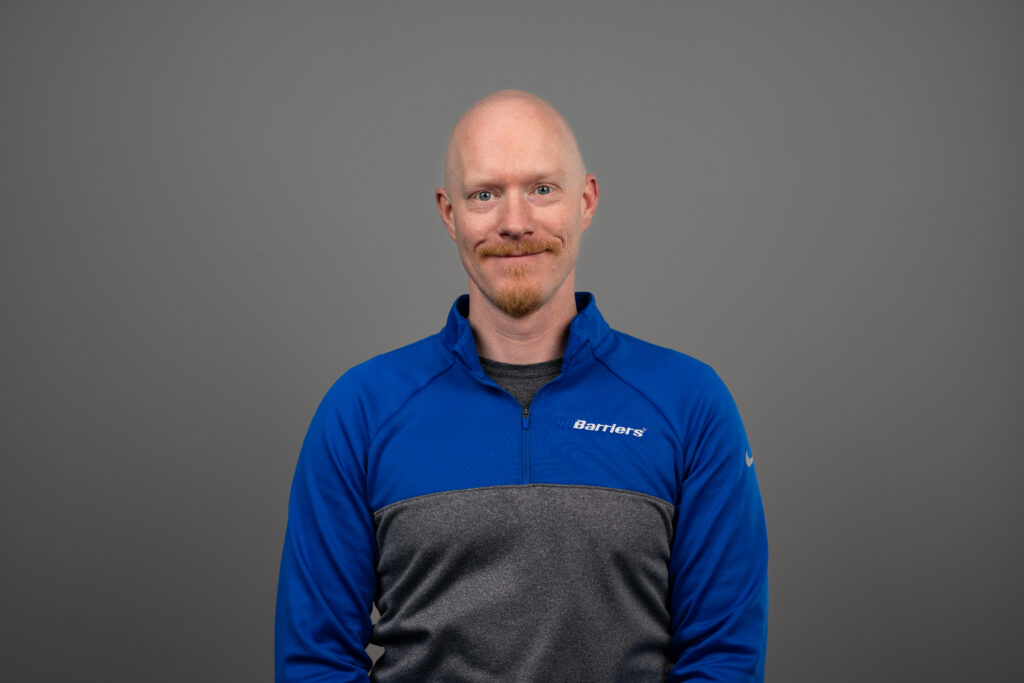 Best Prices!
Call Bill at 48 Barriers, He is everywhere, he has the best prices and he is very reliable!

Andrew G.
They Always Deliver on Time
I've used 48Barriers for multiple NYC school projects. This requires detail coordination for deliveries after hours and they always deliver on time. They're new concrete barriers are less expensive than used. My rep comes through every time.

Pat Fol
Always on Time and Professional
48 Barriers has provided our barrier needs nationally for several years. They have been really great to work with and very accommodating of our needs. They have adapted to our scheduling needs and have always been on time and professional.

Kelly Cobb
Everything was Great!
We installed barriers the day they were delivered. They are working out great! Definitely a big difference using them versus regular bin blocks! Everything was great! From the communication with you, to the shipping and receiving! Thank you again for all your help!

Tommy Krupa
Excellent Customer Service
A day ago We only needed four 20' K-Rails for our project, so I was initially worried that we would get pushed to the end of the line with service and attention. However, 48 Barriers ended up making us feel like we were one of their biggest customers with the prompt correspondence and excellent customer service they provided starting from the quote and ending with their follow up after delivery. I would highly recommend them!!

Mark Nichols
Will be back for more
Bought a whole bunch of barriers from 48 Barriers. Couldn't be happier, service, delivery, and invoicing. Thanks so much! Will be back for more.

Joe P.
They make you feel like family
Great company to work with. They make you feel like family versus a customer.

Rick S.
These guys are the place to use
If you're in need of new or used concrete barriers, these guys are the place to use. Friendly, great customer service, and a sharp team to work with.

Shannon R.
Truly seeking the best solutions for customers
Outstanding customer service - knowledgeable, friendly, and truly seeking the best solutions for their customers. Could not be happier - highly recommend!

Amy O.
Communication was Awesome
The customer experience with 48 Barriers was excellent. I knew up to the minute where we were in the process and communication was awesome.

Drew W.
Knowledgeable and resourceful
Knowledgeable and resourceful, the folks at 48 Barriers have consistently been a great vendor to work with for all kinds of projects, no matter how complex or urgent. Whether you need barriers, blocks, K-rails, planters, walls, or anything else they offer, 48 Barriers should be your one and only call.

A.J.
Excellent company to do business with
Excellent company to do business at the highest levels expectation. Pleasant, personable and professional people to do business. Character and integrity assured to be sure you receive what has been purchased in the timeframe agreed upon.

Mark H.
48 Barriers, a division of Multi Distributing, LLC, was founded with more than 25 years experience in building Fortune 500 companies and entrepreneurial ventures. Family-owned and operated since 2003 with headquarters in Springfield, Missouri, serving commercial and industrial customers in 48 states. Whether it's your first-time shopping for barriers or you already know what you're looking for, we procure and broker new and used barriers nationwide, providing fast, efficient and friendly service to your location. To fulfill our vision we have taken that experience in sales, marketing and customer service to build the successful company that exists today. We stand by our motto – "Do it right, or don't do it at all."
Learn more about our products. Our barriers and barricades are used to effectively facilitate traffic management and help you get the job done right. Concrete barriers and barricades can be used as single units or interlocked for more control. Concrete planters increase the aesthetic value of the space. Our barriers and barricades provide extreme durability and minimum maintenance. When protecting heavy equipment and site construction areas requires deterring traffic, barriers and barricades are the cost effective solution that will serve all your needs. Strong concrete and steel barriers and barricades are used for long-term crowd or traffic control as well as separating bulk materials, hazardous items and other construction site particulars. As you browse the 48barriers.com website you will find these various barriers and barricades. Please contact us with any questions regarding our products at (417) 670-1190.