At 48 Barriers, we are constantly evolving our product offerings to provide barrier solutions to fit our customers' unique needs. The newest addition to our product lineup is the Pretred Barrier.
By utilizing 95 percent recycled tire rubber, Pretred Barriers provide an eco-friendly solution for organizations seeking to reduce their carbon footprint.
Innovatively Repurposing Materials
Recycled tire rubber is at the heart of these innovative Pretred Barriers, serving as both the structures' core and outer skin. It's a brilliant example of repurposing materials that would otherwise contribute to polluting the environment.
With each 6-foot barrier containing the equivalent of 70-100 waste tires, with the manufacturer in the process of making some height increase options to the barriers which will allow an additional 20-30 tires per unit. This solution effectively reimagines the use of discarded materials making a shift toward reducing waste and its negative impacts.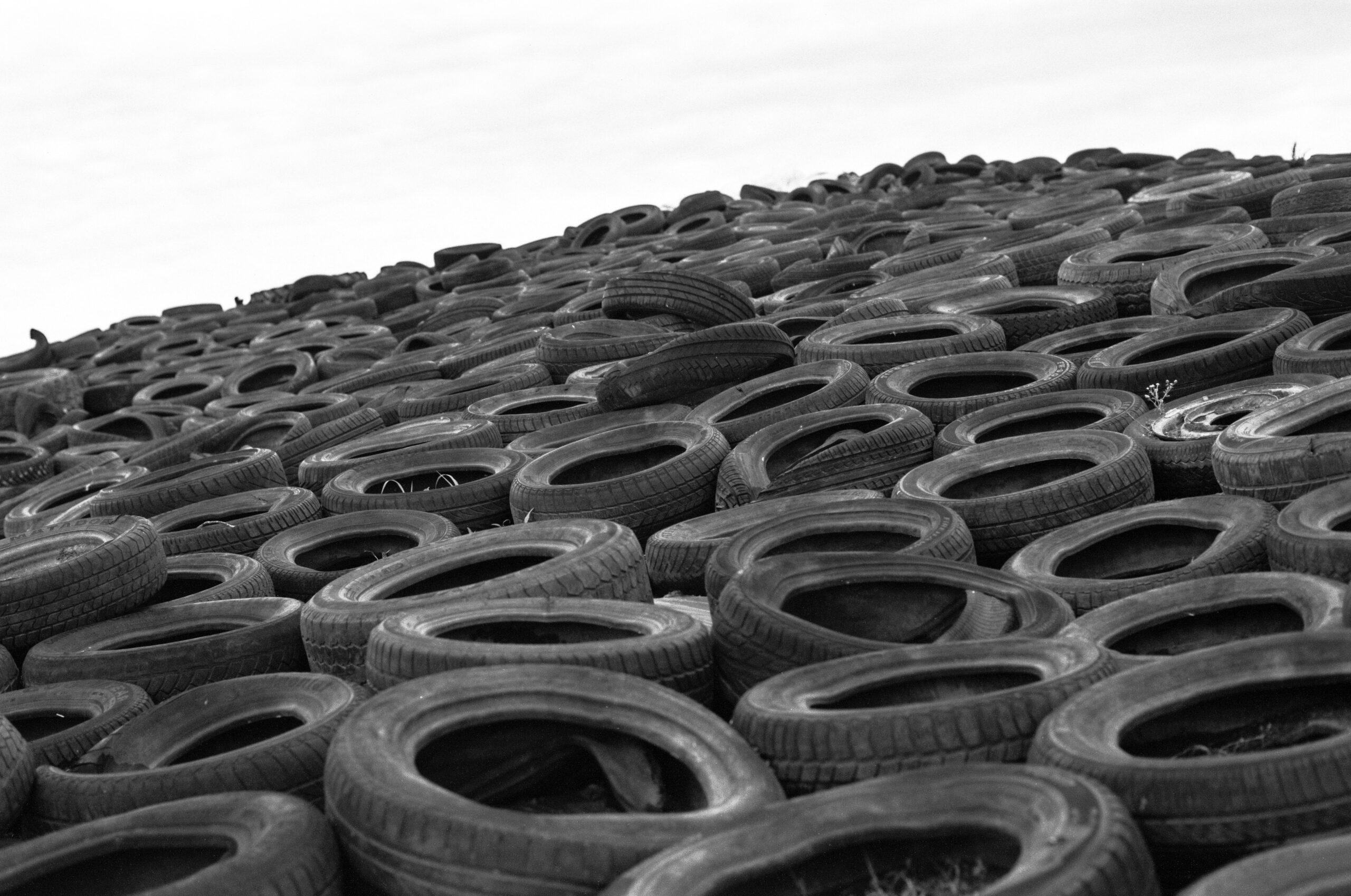 Performance: Recycled Pretred vs. Concrete Barriers
While concrete barriers serve well in many scenarios, Pretred barriers offer distinct performance advantages including:
• Durability and denseness, creating a strong product that can be used in many applications.
• Ease of moving–with the ability to stack two on a forklift, streamlining installation.
• Resistance to chipping and cracking, maintaining their structural integrity over time.
• Bumper Friendly, reducing damage to vehicles.
• Competitive pricing with lower maintenance costs.
• Color choices that can enhance or compliment their surroundings.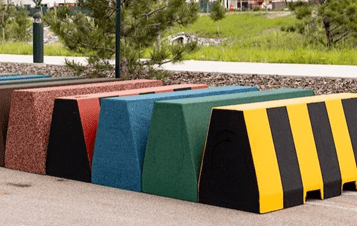 The Benefits of Using Sustainable Solutions
The sustainable benefits of Pretred rubber barriers go beyond their materials and into their production process. These barriers have been GreenCircle Certified due to their extremely high recycled content with 95% of their composition coming from recycled materials.
They can be recycled back into themselves at the end of their life cycle using a closed-loop recycling system. This eco-friendly approach to barrier production reduces waste and uses resources efficiently.
The Pretred Barriers are safe and non-toxic and can be used in different places. They do not harm the environment or people's health.
Uses for Recycled Pretred Barriers
A wide spectrum of applications highlights the versatility of these barriers:
• Construction site management
• Parking Control
• Erosion Control
• Perimeter Control
• Flood Control
• Rock Fall Protection
• Pedestrian Delineation
• Landscaping Design
• Safety Barrier
• Ballistics Barrier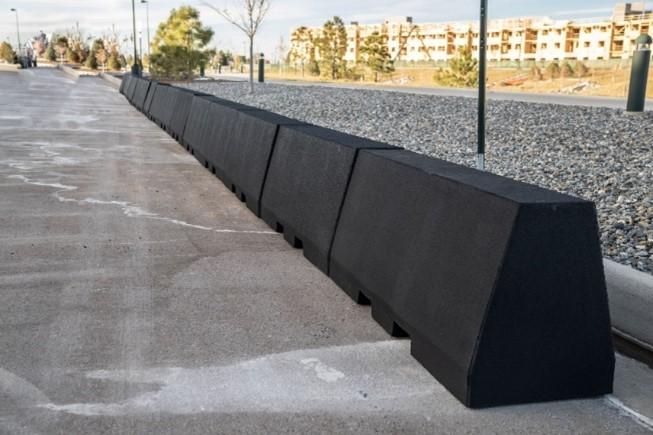 This versatility makes recycled rubber barriers a practical choice and an innovative solution in a variety of situations.
Choose a green alternative and incorporate sustainable Pretred Barriers into your next project. With our extensive range of barrier options, we can assure you have the perfect solution for your specific needs. Contact 48 Barriers to get a quick quote today.