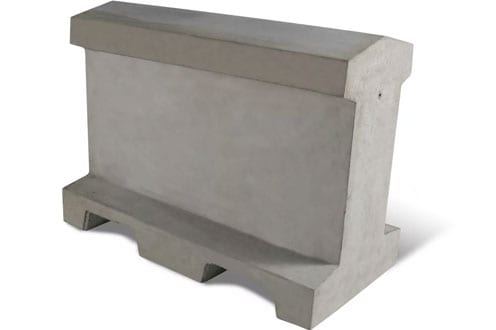 4 ft. Security Concrete Traffic Barrier
Item Number: BC48
Highway Barrier Features: This 4′ security concrete traffic barrier holds an aesthetic and decorative appeal. Designed with forklift knockouts, this security barrier allows water drainage as well as quick placement. 3/8″ rebar reinforcement is welded together to form a solid internal framework that will last.
Call or submit a quick quote with delivery to anywhere in the lower 48 states.
In addition, color can be added using Sherwin Williams Concrete Stains
Click Here for Concrete Stain Colors
Product specifications
Dimensions: 48″L x 24″W x 35″H
Weight: 1,225 lbs.