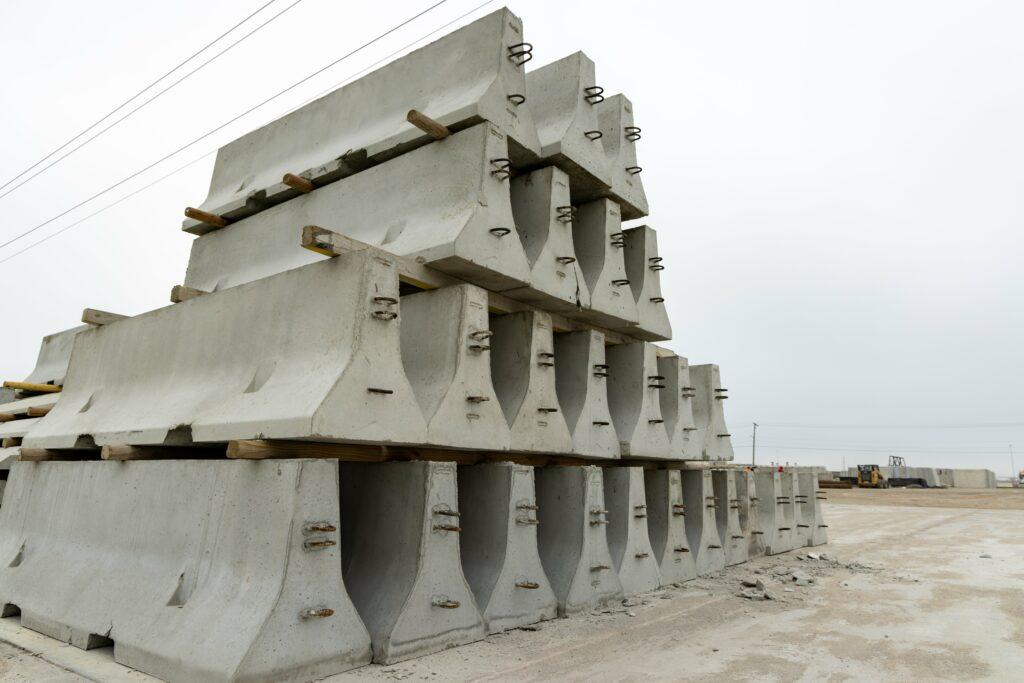 12′ Jersey Barrier
These precast concrete barriers are available in various regions around the U.S. Prices vary by location. For a quote to your shipping destination please call us or use the Quick Quote button below.
These Jersey barriers or Jersey walls are used to separate lanes of traffic with a goal of minimizing vehicle crossover. Also known as median barriers manufactured to PenDOT specifications.
Product specifications
Dimensions –

12′L x 24″W x 34″H
Weight –

Approx. 5,500 lbs.