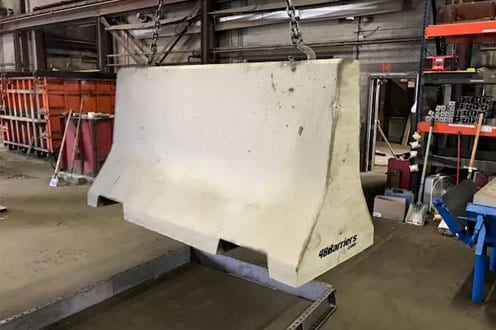 5' MINI Jersey Barrier
Features
Small Jersey barriers work great for added security, yet easier to position with smaller equipment such as a warehouse forklift. They weigh 2,000 lbs. and most forklifts have the capacity to manage that weight. Close off access to a parking lots or driveways quickly and safely with these very mobile safety barriers. Protect LP Gas Tanks from accidental damage or The Utility Barriers do not typically include Pin & Loop connections but viably keep your property safe from vehicle damage. Protect and secure your property, buildings and equipment with flexible and quick solution from 48 Barriers™. Call today to speak with the experts. We cover all 48 states.
Product specifications
Dimensions: 5' x 24″'x 32″"
WeightApprox: 2000 lbs.
Connection: None
Or Call Us Below:
Get a Quote
Fill out the form below, and we'll get back to you as soon as possible!
"*" indicates required fields