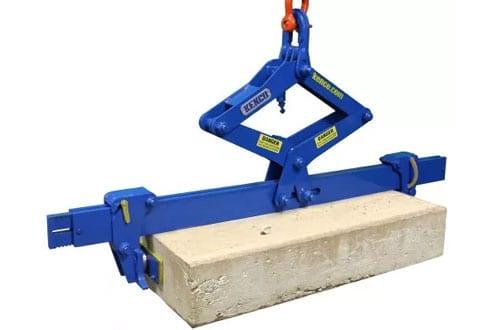 Kenco Multi Lift
Item Number:
ML8K10-T68 (10″ – 68″ Grip Range)
ML8K48 (10″ – 48″ Grip Range)
Features: Excellent due to a huge grip variation of 3 inches to 68 inches. Great for moving your precast items and very simple to operate.
Specifications: Varies by model. see detail sheet below.
Click here for spec sheet of this Kenco Barrier Lift for sale: MultiLift specifications sheet
Need help lifting other products? Checkout our Rigmax models!
Also be sure to check out our Self Alignment Guides (Elastomer Pads)!
Check out the lift in action!

Or Call Us Below:
Get a Quote
Fill out the form below, and we'll get back to you as soon as possible!
"*" indicates required fields